Welcome to Sunrise Terrace Nursing and Rehabilitation Center
At Sunrise Terrace Nursing and Rehabilitation Center in Winfield, IA, we are committed to being a loving and compassionate extended family member for our residents.
We are experts in short-term rehabilitation and long term care. For more than 39 years our dedication to embracing individual needs and preferences has helped our residents maintain their independence. We are committed to treating our residents with compassionate, respectful and exceptional care. Click here to meet our team.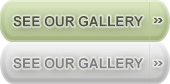 Sunrise Terrace Nursing and Rehabilitative Center is a unique, privately owned,  stand-alone facility with no corporate ties. Our home offers innovative care which is radically different from the old medical model of care.
Whether you are looking for short-term focused rehab, or are looking to make Sunrise your long term home or for skilled rehab, using the "Best Friends Approach to Care" philosophy  –  one visit to Sunrise Terrace Nursing and Rehabilitation Center and you will see, feel and hear first hand the difference our philosophies of care make.
The CNAs have consistent care assignments to build strong relationships between the care giver and residents. The CNAs learn exactly how the resident wants to be cared for and that makes all the difference during a resident's stay.
Activities are chosen based on individualized resident's past lifestyles so that they are meaningful. There is restaurant-style dining with hot food choices and a salad bar. The entire home operates on the philosophy of "resident directed care" where resident's preferences are fit into the schedule for the day. It is all about resident choice – they decide when to bathe, sleep, receive medication, dine, have a snack, or participate in activities. A resident once said, "This is how it should be in all nursing homes!"
A 46-bed licensed nursing facility
Sunrise Terrace is a 46-bed licensed nursing facility that offers skilled and intermediate care to Medicare, Medicaid and Private pay residents. Opening in 1975, Sunrise Terrace established itself as one of the finest nursing care facilities in the area with our reputation extending far and wide. We have served clients as far away as Missouri, Illinois, California and all across Iowa.
Sunrise is fortunate to offer 12 private rooms for long term care, and six "Get Well … Go Home" suites for patients who need short term, focused rehab to safely transition back to independent  living. Also available are 18 semi-private rooms. We have recently renovated all of our rooms and added WiFi and cable TV.
Sunrise is designed so our residents can be as comfortable and independent as possible in a setting that feels like home. There are two large outside flower garden areas, a large walking path, and a gazebo facing Twin Lakes golf course that borders the property. When the weather is nice, residents have the opportunity to go outside and do some gardening or get fresh air.
Our services
Restaurant Style Dining
Continuous Quality Improvement
Medicare Skilled Service
Full-time Social Services Staff
Physical, Speech, & Occupational Therapy (contracted)
Dietitian/Nutritional Services
Pain Management
Resident Planned Activities
Full Laundry and Housekeeping services
Nursing Restorative Care (in-house)
Consistent CNA/Resident Care Assignments
Weekly Physician Coverage (in-house)
Short-Term Respite Care
End of Life/Hospice care (contracted)
The amenities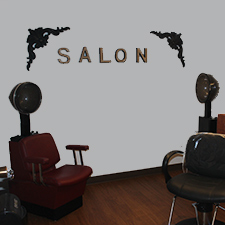 Spa/Whirlpool
Beauty Shop Services (weekly)
Resident Directed Care
Resident Transportation – appointment & social events
Cable TV
Wi-Fi
Patios/Walkways/Flower & Vegetable Gardens
Community & School Involvement
Full Power Generator
Fully Sprinklered